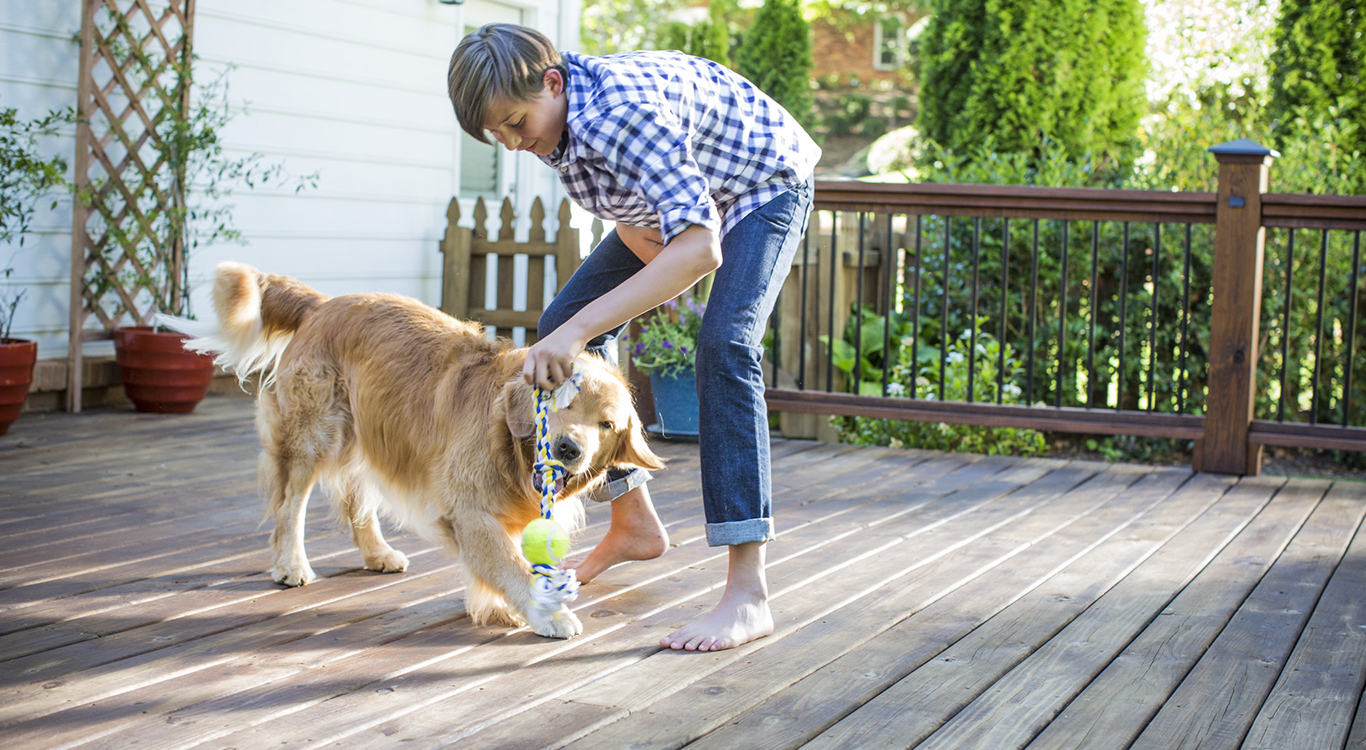 Keeping Your Deck Safe
Why You Want a Permit
Decks must shoulder many burdens—from gale-force winds to four-foot snowfalls to summer dance parties. A permit request triggers an inspection ensuring standards for safe, durable construction are met. Quality contractors welcome code inspections. If a contractor objects to a permit, think seriously about hiring someone else for the job.
Safety First
The Reason Behind the Code
Most local building codes are based on the International Residential Code, or IRC, which is updated every two years.
Codes Prevent:
Structural Failure
Even the pros can sometimes get it wrong. Poor construction techniques can create a lot of problems. "Google 'deck collapse' and you will be greeted with page after page of stories of injuries and deaths from poorly constructed decks," says Glenn Mathewson.
Broken Railings
Code-approved structural connectors make stronger, longer-lasting connections than using nails, screws, or bolts alone.
Racking
"If a tall deck is not properly braced, the fasteners will eventually work loose," says Darryl Byle, a structural engineer in Kalispell, MT.
Tripping Hazards
A stairway leading to a deck is subject to the same rise and run requirements as interior stairs.
Toppling Potential
To protect climbing children, decks more than 30 inches above grade need handrails and guardrails that meet the same 36-inch height requirements for those inside the house.
Fire Hazard
Decks with more than 20 square feet of walking surface should have an electrical outlet to prevent use of indoor extension cords.
Beyond the Code
It's important contractors use pressure treated pine rated for Ground Contact, which has a higher level of preservative treatment than lumber rated for Above Ground use. (A label affixed to the end of each piece of lumber clearly specifies the use.) Although Ground Contact isn't specified in the code yet (though it's under consideration), some building inspectors require it. Its treatment level makes it better able to stand up to long-term contact with soil, but also makes it the best choice for above-ground framing.
Although the code may occasionally change, just remember that standards ensure a safe and durable structure. More importantly, quality-conscious contractors appreciate these standards. They rely on them the same way an airline pilot relies on a preflight checklist.
Integrity, communication skills, and a record of happy customers raise your odds of having a great experience. It's worth taking the time to hire a professionally managed contractor with the resources needed to do a great job on time and with minimal stress.