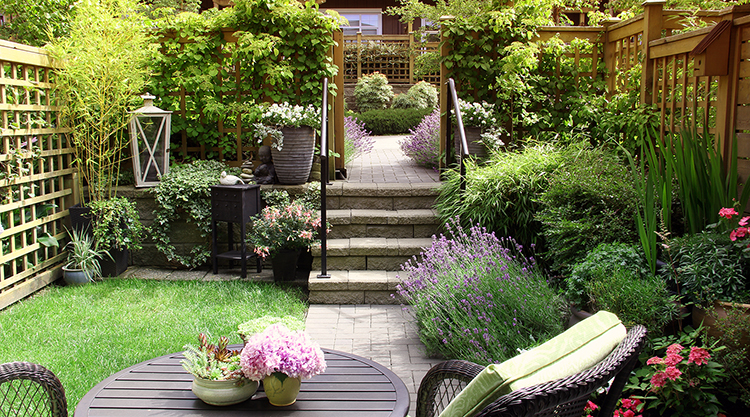 Landscaping Trends
Going Outside More
Researchers in Houzz.com's annual Landscape Trends study contacted nearly 1,000 U.S. homeowners to see exactly how people are transforming their yards. Spending on outdoor projects has increased. "People are buying homes again, and that's giving outdoor projects a big boost," says Nino Sitchinava, Houzz.com's principal economist.
Big Changes
Half of the respondents made major renovations—adding garden beds, upgrading decks, or building new ones—while another 37 percent opted for a complete landscape overhaul. It took an average of five months to plan an overhaul and four months to complete it at a minimum cost of $15,000.
Making a Statement
Because it's a personal statement, homeowners usually start renovations in front. It's all about curb appeal and differentiating from the neighbors. The landscape features most mentioned were beds, borders, shrubs, and perennials which, surprisingly contradicts realtors' expectations, says Sitchinava. "When homeowners look at curb appeal, they focus just as much on greenery as on the house."
Fences and Projects Make Better Neighbors
"A landscaping project is a real icebreaker," adds Sitchinava. Nearly one in five homeowners interacts more with their neighbors after a project— engaging in more small talk, helping one another with outdoor projects, and sharing more drinks or meals.
Popular Plants
Most people surveyed expressed great interest in low-maintenance plants—up from 67 to 76 percent. Other plants increasing in popularity are native plants and ones that attract birds and bees.
Building Continues
Despite the emphasis on greenery, people continue to invest a lot of time and money into their dream backyard projects. Pressure treated lumber continues to be their number one choice of building material. Top project considerations are:
Patios or Terraces
Arbors or Gazebos
Decks
LED Lighting
Outdoor Kitchens
Hiring Pros
While 63 percent of homeowners initially planned to hire professional contractors, 73 percent ended up doing so once they realized the scope of the work and the skills needed. This included hiring landscape contractors, architects, stone workers, deck builders, and fence builders.
Backyarding Better
The desire for professional results should come as no surprise given the importance people are placing on great-looking landscapes. Says Sitchinava: "It speaks to the larger trend of making the outdoors part of the home's living space."