Pressure Treated Dimension
The basic building block of the better backyard.
Behold the backyard basic building block. From deck to pergola or swing set to Adirondack chair, almost every project is going to call for dimension lumber (think 2-inch lumber products). Don't trust just any treated wood; insist on the one with proven protection against rot, fungal decay and termites. Insist on YellaWood® brand products. Depending on the need of the project, strength or appearance may be the higher priority. With the wide variety of grades available YellaWood® brand products, that option is always open to you.
The Ultimate Backyard Book.
Find inspiration, building tips, and ideas for your next project.
Download the Book
Available In
2"x2"; 2"x4"; 2"x6"; 2"x8"; 2"x10"; 2"x12"
Various lengths from 8' to 24'
Various grades from #1 to #4; C&BTR; D&BTR; DSS
KDAT
Water Repellent
Square-edge
Radius-milled edge
Treated for Above Ground - General or Ground Contact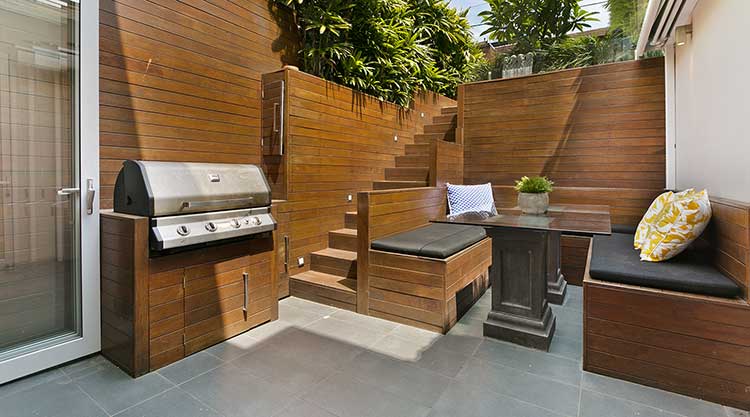 Few things beat the fun of outdoor grilling. View Gallery
Why Use the YellaWood® Brand?
Preservative technology is on the leading edge of the industry.