Lumber Grades
YellaWood® is available in multiple lumber grades to meet the needs of any job.
You can find the grade noted on the ink stamp that is applied by the sawmill. Most building supply stores stock only a few grades of lumber, but a wider variety of grades can be special ordered. Here are the most common YellaWood® grades and the differences among them.
Dimensional Lumber
Typically wood that is two or more inches thick is graded only for strength, denoted by #1, #2 and so on. And because stronger lumber has fewer and smaller knots, it's typically more attractive. So the general rule of thumb for lumber grades is this: the lower the number, the more strength and better appearance.
#1 Grade Lumber
Has smaller and fewer knots
Recommended for applications where high strength and good appearance is desired
#2 Grade Lumber
Has more knots and bark edges
Used mainly for non-appearance applications
Prime Grade
Prime grade products provide the same structural properties, but with an emphasis on appearance. So a 2 Prime (#2P) grade has the strength of a #2 grade, but will look more appealing.
Decking
A popular choice for decking is 5/4" (five-quarter inch) deck boards. These are graded for both strength and appearance.
You'll find deck boards in Standard and Premium grades, with Premium providing the best finish.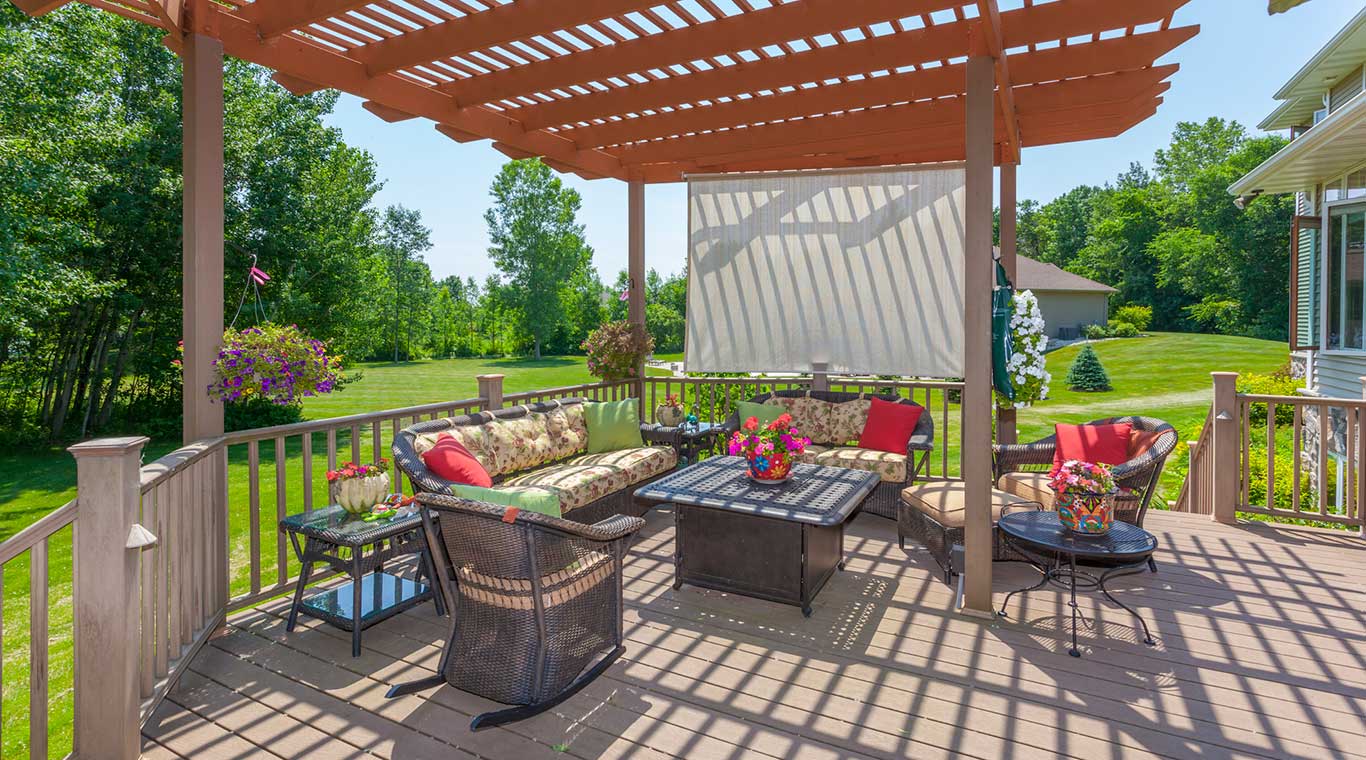 Get backyard inspiration by the bunches.
Lumber Grades
What grade to use depends on the application.