Pressure Treated Gothic Top Fencing 
Gargoyles sold separately. Classic and classy French Gothic fencing.
Few fences blend form and function better than a French Gothic fence. Stylish 4" pickets topped with graceful curves provide a classy and artistic finish for a fence that's anything but ordinary.
The Ultimate Backyard Book.
Find inspiration, building tips, and ideas for your next project.
Download the Book
Benefits
Pressure treated to resist rot, termites and fungal decay
Lighter, more natural appearance
Treated with an environmentally preferable product
Backed by a 15-year limited warranty
Available in
Pre-built panels: Stockade (6'x8'), Spaced (42"x8' or 48"x8')
Product availability varies by region.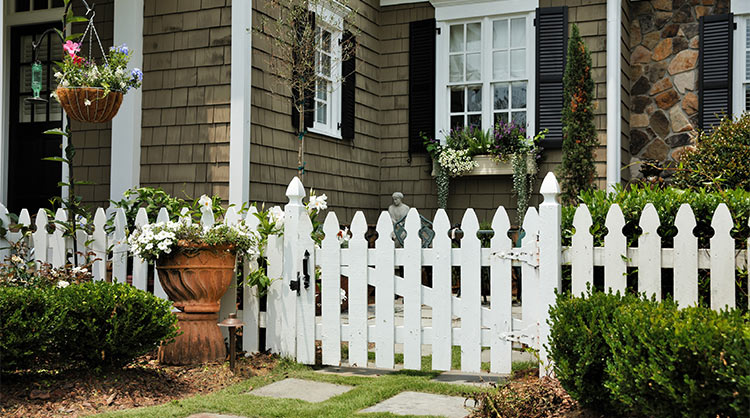 Give your backyard a distinct style with YellaWood® brand fence products.
Why Use the YellaWood® Brand?
Preservative technology is on the leading edge of the industry.