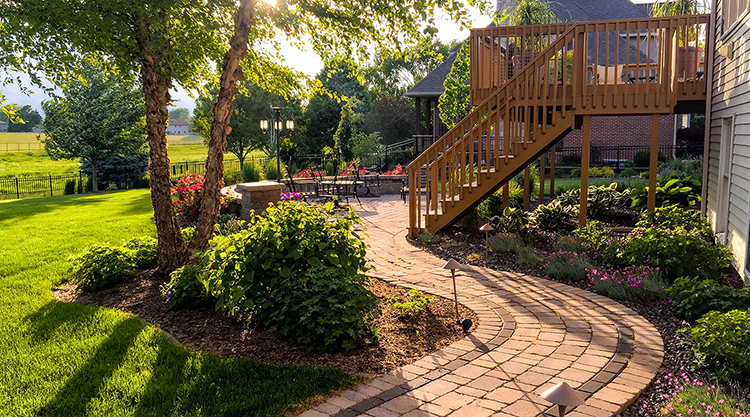 Streamline the Deck Planning Process
Have an Idea
The best contractors and designers guide homeowners through a detailed interview to help them flesh out their backyard ideas. As with any interview, you will be happier with the outcome if you prepare beforehand. Give these basic questions some consideration:
Who will build it?
If you haven't already hired a great contractor, here's how to start.
Why are you building it?
This answer will impact the deck's size, design, materials, and budget. You may need lots of space to grill and entertain, just enough room to sunbathe, or an amenity to attract potential buyers.
How exactly will you use it?
You might eventually add heavy weight to the deck like a hot tub, for example. The contractor will need to engineer it to carry the extra load. If you want a place for children and pets during warm weather, the railing will need to be designed accordingly.
Where will you put it?
Although most decks are at the back of the house, you might locate it to take advantage of a view.
What will it look like?
The deck's architecture should complement the house rather than fight it.
How much will you spend?
The budget will determine the deck's size, design, and materials. If you estimate your costs up front, your plans and specifications will be much more detailed and accurate. Get as much as possible in writing and be wary of contractors who only use one-page cost proposals.
How will you access it?
If the deck will include a set of stairs, the ideal location is in the natural traffic pattern. Stairs should also be well lighted. If you will mostly access the deck from the house, stairs can be added later on.
What products will you use?
There are seemingly endless choices when it comes to decking and railing. A few things to consider:
Ground contact treated wood is a must for framing. But it shouldn't be limited to just that.
Synthetic decking can cost twice as much and get excessively hot to the touch in the summer sun. A high-end treated product like MasterDeck™ brand pressure treated decking is an attractive and durable surface that won't burn your feet or pocketbook.
There are lots of choices for railing systems. How you'll use the deck will help you choose. For crib decks, a traditional guardrail with closely spaced wood spindles might be the best choice. A cable rail system on a second-floor deck can seem nearly invisible.
Protect your deck with the YellaWood Protector® semi-transparent stain and water repellent
Don't worry if you can't fully define all of your ideas. Your designer and contractor are there to help you complete your backyard vision. But you need to have something in mind to get the process rolling. Just having spent some time thinking through these questions will get everyone off to a great start.