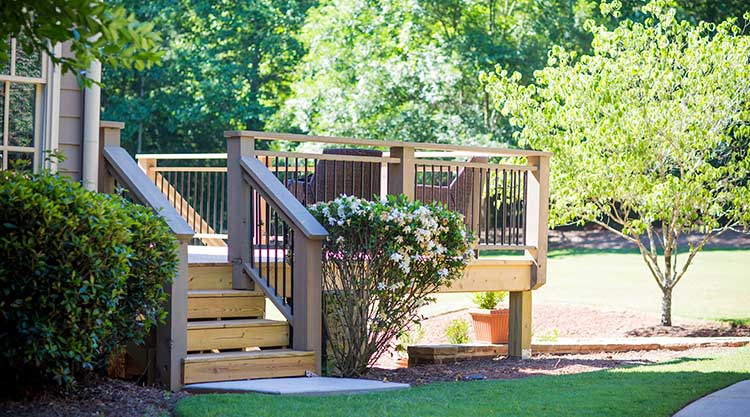 AWPA Compliance
American Wood Protection Association (AWPA) compliance for Ground Contact treated lumber.
In February of 2016 the American Wood Protection Association (AWPA) approved a revision to their standard UC4A regarding the use of Ground Contact treated lumber. The revision states that several applications that had previously been approved for Above Ground treated products will now need to be treated for Ground Contact.
Ground Contact Treated Products
Ground Contact treated products should be used in applications where the components are:
1. Difficult to maintain, repair or replace and are critical to the performance and safety of the structure (joists, beams, ledger boards, etc.)
2. Subject to hazards comparable to ground contact such as:
Less than six inches from the ground
At risk for poor air circulation
At risk for poor water drainage
Likely to have prolonged contact with vegetation or leaf litter
Exposed to frequent wetting such as freshwater docks, sprinkler systems, swimming pools and hot tubs
The changes to the AWPA Use Category will also impact the ICC-ES report, which states that preservative-treated wood must be used in accordance with the AWPA U1 Standards.
Written in response to frequent misapplication of treated products, the revisions apply to residential, agricultural and commercial applications to include decks and freshwater dock construction and will eventually dictate building codes as local officials adopt the changes.
UC4A compliant YellaWood® brand products are available at authorized YellaWood® dealers. The YellaWood® Residential and Agricultural Limited Warranty will be consistent with the new treating standards.
The fully revised 2016 AWPA Book of Standards, which includes the revised AWPA U1 Standard, is available for download through the AWPA.