That was another heck-uvah a race.
Congratulations to Ryan Blaney for hoisting this year's Vulcan Trophy! The on-track action at the YellaWood 500 did not disappoint. Drivers kept trading paint (and the lead) all the way to the exciting photo finish. Thanks for being a part of it all!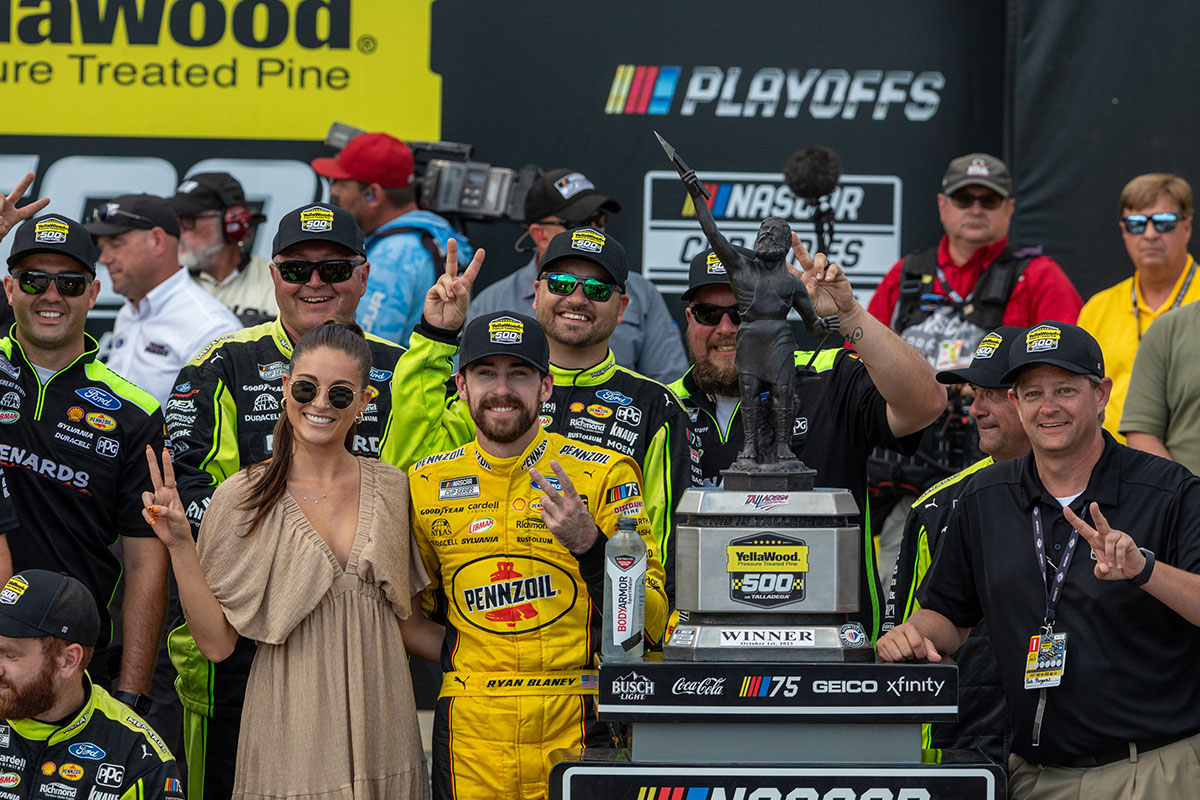 Learn more about the win
TALLADEGA TRIVIA
How well do you know 'Dega?
How far is 'Dega's start finish line from the Tri-Oval?
What was Talladega's original name?
In what year did Talladega set the NASCAR lead change record of 75?
In what year were restrictor plates introduced at Talladega
How many times has Talladega been repaved?
What is the protagonist's name in the film Talladega Nights?
Talladega was constructed on:
What year was Talladega opened?
Talladega was originally opened to:
Talladega's turns are banked at what degree?
Who holds the record for the most wins at Talladega?
How long is Talladega's backstretch?
POLL POSITIONS
Give us your Talladega Takes
Who is the greatest superspeedway driver in history?